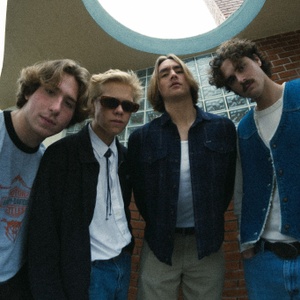 PR Contact:
Rachel Rossen // TREND
323.668.9383 ext. 703
NOTABLE QUOTES
"...the band brings out a warm and upbeat overtone, leaning into their penchant for fuzzy indie guitars, sweeping vocal harmonies, and colorful imagery. It is an inviting sunny daydream, charming, golden-hued, and romantic."
"A relatable and honest soundscape that explores heartbreak."
"Juniper Honey display a pure sound that is signature and becomes the alternative to the alternative with such an original flare that you can't help but listen. And listen again. Take that for what you will, but this is what the rest of the decade should sound like. Just saying."
OFFICIAL BIO
Juniper Honey is a growing alt-rock band originally out of Southern California, but now based in San Luis Obispo. Original members Jake Hesse (lead vocals, guitar) and Donovan Hess (drums) began their journey together in 2020, playing various venues from SoCal to the Central Coast with their old band. In the later months of 2022, Jake and Don picked up guitarist Cason LeSueur and bassist Josh West to officially form Juniper Honey. With a few homemade numbers, the group immediately hit the studio and plan on releasing their first studio work throughout 2023.